Selling IP speakers since 2004, Advanced Network Devices was an early provider of PoE (Power over Ethernet) devices. Advanced Network Devices was one of the first, if not the first provider of PoE IP loudspeakers. The technology is mature and long proven, which has facilitated a low cost stable product with a rich set of features, backed up by a strong, stable, engineering-rich company.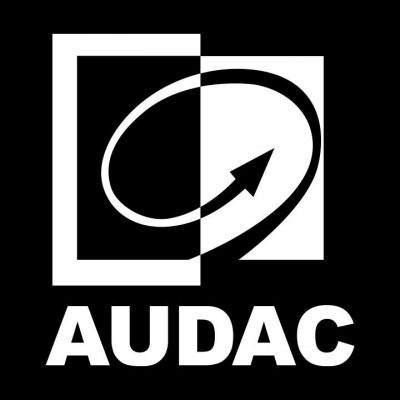 AUDAC is a constantly innovating company with a healthy movement and growth towards the perfect audio solution adapted to the end user. They strive for innovative and good solutions for every audio obstacle.  Technology doesn't stand still and AUDAC takes care of this with new products.  An example of this commitment should be the development of the world's first web-based matrix that turns the audio world upside down and reinforces the vision to launch inspiring products and ensure quality forever.
Bosch, a world leader in the design and manufacture of public address systems for every application, is proud of its track record – more than half a century old – of delivering the best in sound reinforcement and management equipment. Undoubtedly, this experience and expertise has contributed to the development of Bosch's current approach to PA systems: advanced and modular – yet cost-effective.
Dynacord engineers have a passion for providing world-class amplification and processing. Their engineering competence is second to none in the industry — sound quality without compromise is in Dynacord's DNA and in every circuit made. With each innovation generations of knowledge and experience are transferred, always pushing technology forward, always reinforcing customers' trust.
For over 70 years, Dynacord has designed and engineered professional audio electronics — products that offer unparalleled performance and premium quality, the perfect balance of power and precision.
Electro-Voice stands apart as one of the few companies to design all components in-house — enclosures, waveguides, drivers — ensuring excellent quality for every audio application, from a standalone loudspeaker to a networked sound system.
For over 90 years, Electro‑Voice has designed and engineered leading‑edge sound reinforcement solutions — products that empower the performer, exceed the expectations of the audio professional and elevate the audience experience.
Due to the varied control interfaces HARVEY can connect to very different devices and act as a central control unit for audio, lighting and media technology. It converts the data between the interfaces and eliminates the need for additional converters. In addition to the Remote Control RC4 also all established media control systems are suitable for controlling HARVEY and all of the other devices connected to it.

Luminex Network Intelligence manufactures data distribution equipment for professional lighting, audio and video applications, mainly for the entertainment industry. Luminex offer a complete range of network switches, converters/nodes and DMX splitters, providing AV designers and technicians with cutting edge technology to build a complete data distribution system for big events or large venues
RDL is the world's premier manufacturer of high-quality audio, video and control modules. The concept of Application-Specific Modules was first introduced by RDL more than twenty years ago. A concept promoting unsurpassed value and performance, which has attained widespread popularity in many thousands of facilities around the world. RDL is on the cutting edge in product performance, fully robotic high-volume manufacturing and technical applications advice from a dedicated customer service staff. RDL stands ready with the resources and the commitment to assist with any need, from the simplest solution to the most complex installation.
tonwelt – guiding solutions is one of the leading suppliers of interactive visitor guidance systems in Europe that supports museums, galleries, exhibition centres as well as a wide range of tourist attractions and companies with innovative technology and individually designed solutions. As a full-service provider, tonwelt combines creative content productions with reliable hardware and software solutions that deliver content individually according to your needs – in different languages, for different visitor groups.
Lighting & Video Line Card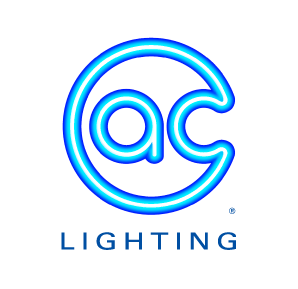 Based in Toronto, with distribution centers locally and in New York state, A.C. Lighting Inc. was formed to support the growth of the UK-based parent company's business in North America, to meet the specific needs of dealers and end users in the USA, Canada and Mexico.
AC Lighting supplies world-class lighting and associated rigging and video technologies for the theater, film, television, worship, exhibition and commercial markets. Their vast choice and stockholding of products, accessories and consumables, coupled with in-house cable manufacturing facilities, provide a complete 'one-stop' service to meet all your lighting needs.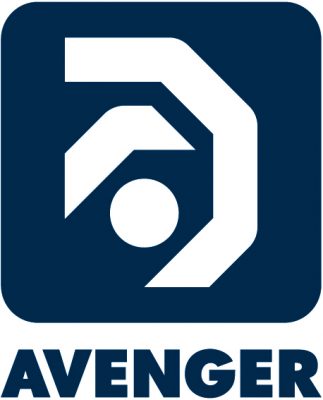 Avenger products have been designed to fit the needs of the photo and cine market. The range includes stands, clamps, couplers,  accessories and more, all designed to match the strict quality standards and performance levels required by the motion picture industry. Product quality is the hallmark of Avenger, which can withstand extreme use, rough atmospheric conditions, very high stress and heavy payloads.
Designed and manufactured in Italy to service the needs of the professional lighting and Grip worlds, Avenger products are stock and distributed in Canada an A.C. Lighting.
Since launching their first LED model in 2004, Chroma-Q have gained a reputation for introducing award-winning, premium LED lighting solutions which deliver the highest performance levels from a lighting instrument, for today's most demanding applications – including concerts & theatre shows, film & TV broadcasts, retail, leisure & museum installations, exhibitions & corporate hospitality events.
Clients utilizing Chroma-Q LED lighting solutions range from international concert tours by Michael Bublé, The Killers, Kaiser Chiefs and others to productions by The National Theatre and the Royal Shakespeare Company in the UK, to Houses of Worship as well as TV shows and events including Britains Got Talent and the Eurovision Song Contest.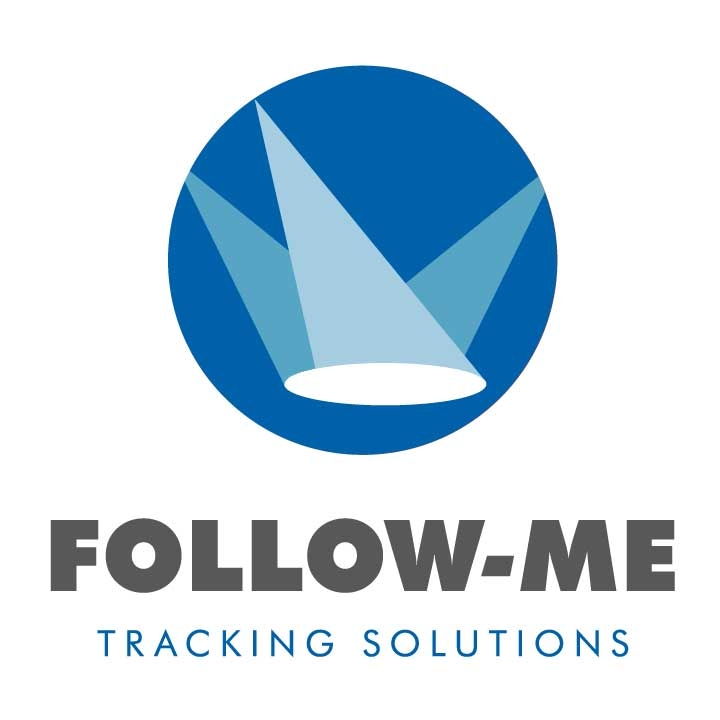 Follow-Me is a cost-effective Art-Net based calibration software package that utilizes moving lights as follow-spots. Where traditional methods of using FOH or truss mounted follow spots impose cost and rigging implications Follow-Me offers a cost saving, quick to implement alternative.
Follow-Me offers a range of advantages over traditional follow spot usage. Lower labor costs, freedom in lamp positioning, improved follow-spot angles, eliminating kill seats, offering accurate timing for color bump cues, following performers with gobo effects or color chases. Follow-Me also solves weight issues on smaller roofs where typical truss seats Inc. operators are too heavy or deep to implement.
Operating licence-free on the 2.4GHz frequency, LumenRadio's patented Cognitive Coexistence technology ensures optimum performance even when other wireless systems are operating in the same area. As more and more wireless technologies occupy the same frequency range, this congestion can affect performance. However, LumenRadio's innovative CRMX technology continuously scans the wireless frequencies, detecting activity from other networks and where gaps are available. The radio modules then 'hop' into these available frequencies, making best use of the available space whilst reducing the effects on other networks.

Luminex Network Intelligence manufactures data distribution equipment for professional lighting, audio and video applications, mainly for the entertainment industry. Luminex offer a complete range of network switches, converters/nodes and DMX splitters, providing AV designers and technicians with cutting edge technology to build a complete data distribution system for big events or large venues

A.C. Lighting Inc. distributes Manfrotto Lighting and Avenger Lighting Grip products throughout North America. Manfrotto Lighting and Avenger Lighting Grip products are designed and manufactured in Italy to service the needs of the professional lighting and Grip worlds. All of A.C. Lighting Inc.'s products will center around their products designed exclusively for the lighting industry. Manfrotto Lighting and Avenger Lighting Grip provide lighting stands, clamps, adapters, and accessories for the professional lighting market.

Spanning nearly three decades, the Prolyte Group has grown to become one of the largest manufacturers of aluminum trussing, staging and structural solutions.
Included in the vast product portfolio that A.C. Lighting stocks is Prolyte H30 and H40 Truss, StageDex, MPT Towers, Rigging Towers and Crowd barrier.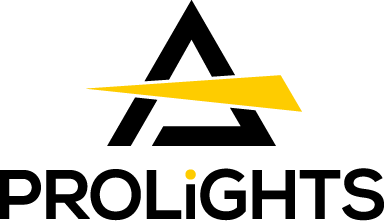 The ProLights high value and high-performance range of lighting, video and effects products offer designers innovative technology solutions which deliver reliable, creative tools at a price that all productions can afford. By taking advantage of high-efficiency production methods, products deliver the ideal balance between quality and value to professionals looking to maximize the return on their investment. Featuring exceptional build quality, performance and reliability, each product is manufactured using carefully chosen components & materials, and undergoes rigorous quality control procedures to deliver reliability and satisfaction time and time again.
Roland Pro AV has an extensive range of audiovisual switchers, video converters, matrix switchers and field recorders that are ideal for so many applications. Everywhere from the boardroom to the stadium, the single operator to the full production team, Roland Pro AV switchers are known for their reliability, versatility and intuitive design.
Sonnoc is Manufacturer of Laser Projectors and state of the art video processors as well as powerful proprietary software.
In 2015, Sonnoc launched a new generation of Laser Projectors on the cutting edge of high brightness, long-lasting working time and low maintenance. For more than 20 years Sonnoc has been in the video market space and has its own Research & Development center in Beijing. Sonnoc has an R&D team of 68 experienced full-time staff and currently owns 15 patents, 50 utility model patents, 8 design patents, and 23 software registration rights.
Sonnoc Laser Projectors have a 5 year warranty and if anything happens during the first year you will receive an advanced replacement projector.

Manufactured in North America, in the same facility where the award-winning Chroma-Q® lighting fixtures are produced, the Vista lighting and media control surfaces harness all of the features and advantages of the Vista 3 software.
Accessories & Support Line Card
Roll-A-Ramp® is a versatile portable ramp system for any user who wants an option to permanent ramps, or for ANY use requiring a superior quality ramp. Each portable Ramp holds up to 1000 Lbs (1/2 Ton). Various lengths available and widths at 12″ (sold in pairs), 26″, 30″ and 36″. Save valuable storage space in your truck or container with Roll-A-Ramp®.